The School Council is made up of the Headteacher, two Year 6 children and then one representative from each Year Group.
Their role is is meet once a fortnight to discuss any issues the children ask them to. The Meetings are Minuted and the Minutes are displayed on the School Council's Notice Board.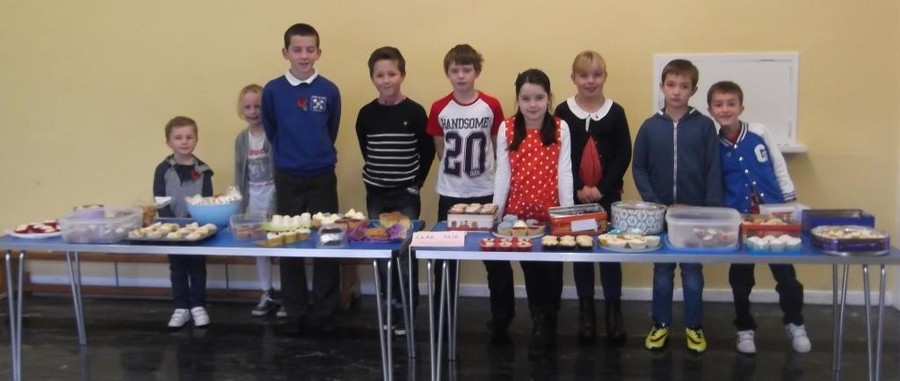 The School Council manning their cake sale on "Red, White and Blue Day" -
Monday 10th November 2014. They raised £147.02!